Traditionally, the USNA Parents Club of Washington has sent a Dark Ages Care Package to Washington midshipmen. The long, cold and depressing months of January through March's Spring Break are traditionally known as the Dark Ages. This is a time of shortened daylight, some snow, and intense studies with few breaks. A care package is welcomed by Mid's during this period. In past years the Dark Ages Package has been a gift package consisting of cookies and other goodies.  Delivery to each mid can be complicated, but we save on bulk shipping.   Our club gathers together to pack boxes and we enjoy a potluck and club meeting.
Join us February 9th 2019 9:30AM, US Coast Guard Base Seattle! (1565 Alaskan Way S, Seattle)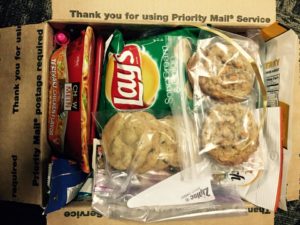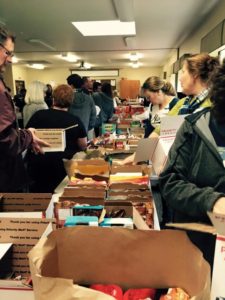 Link to another club's packing party idea.